Meet Ana in New York!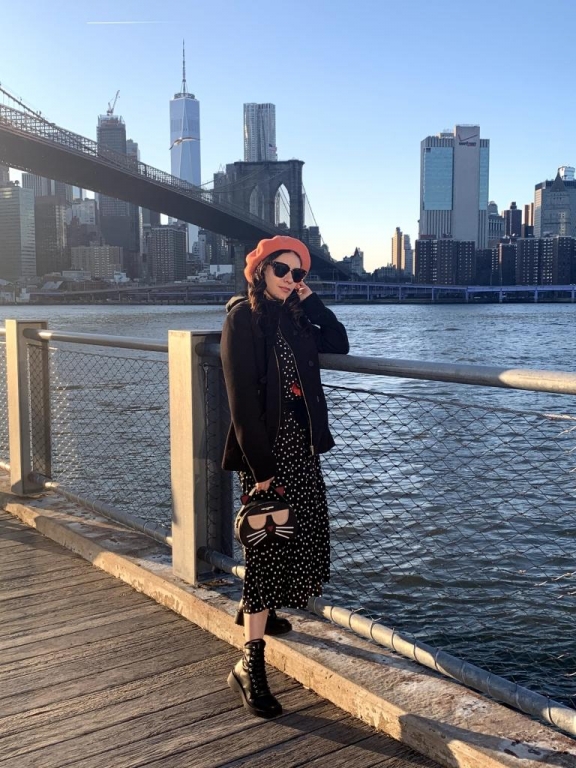 "I'm Ana, I'm a 26 year-old Graphic Designer from Bogotá, Colombia. My ultimate dream was to live in New York City and be a young independent woman doing what I love. I guess my dream came true with this program."
We asked Ana some questions about her experience with the 18 month traineeship program:
Why did you choose to go abroad?
I always had the dream of being outside my country, out of my comfort zone. I chose this experience because it was going to allow me to grow professionally and it meant a great personal challenge, to live away from my family, friends, habits and culture for the first time.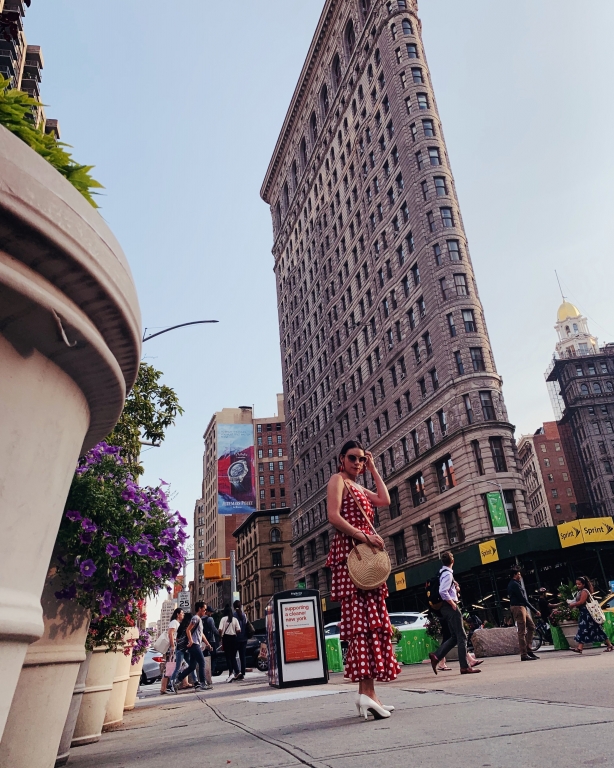 How did you find your traineeship?
I found Stage online when I was looking for affordable options of living abroad. I loved stage because it was the perfect fit, to find a program where I could earn money and also improve my career skills.
Stage found me a great Traineeship in New York City at a boutique Design Agency. It was my first choice and I was so excited since I read about the company.
How do you feel about your traineeship so far?
I have completed my traineeship program successfully, I was in NYC for 18 months and I loved every experience I had. At the company, I was very comfortable because I felt part of the team, my ideas were always welcome, and my designs were received with respect and great feedback. I was given complex tasks from day 1, allowing me to learn more.
I love that I'm able to work on different projects every day, from web to packaging and branding design, and some of my proposals were chosen by the clients, giving me the chance to develop concepts from beginning to end.
How does the American culture differ from your culture and what has impressed you the most?
I grew up in Colombia and we have a very close relationship with the American culture, so I felt familiar with it and we have things in common. One thing that impressed me is that in Colombia we take our lunch breaks away from our desks as an excuse to have friends at work, and it shocked me to see people eating at their desks. Also it impressed me how the massive transportation system works. We don't have a subway system in my city so that was a huge improvement in the commute quality.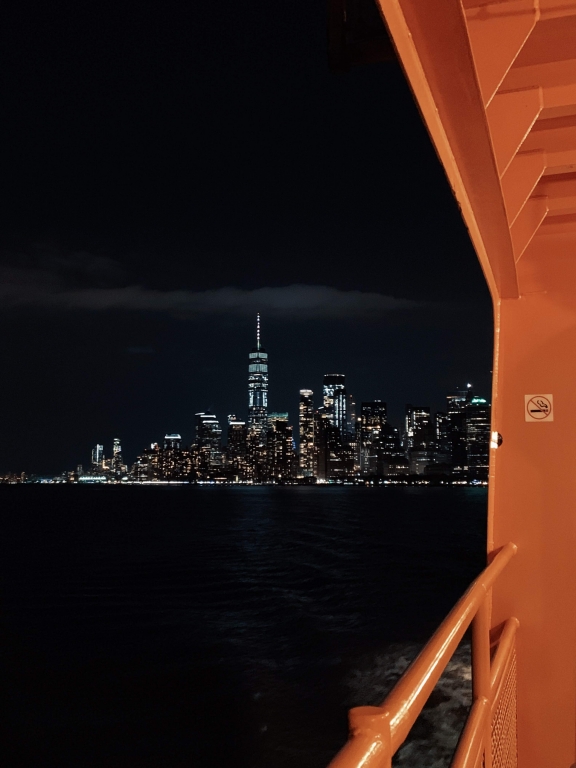 Could you take us through a day?
A typical weekday starts at 8 am when I wake up. It takes me about an hour to get ready, then I realize I'm running late. I commute for about 40 minutes from Sunnyside, Queens to the Flatiron District, where my work is located. I start the day at 10 am, with an espresso in hand. Then I make a list of the things I need to do and start with the most urgent task. (Newsflash! In the design world everything is urgent!) I usually work on multiple projects at the same time, so organization is the key. In my daily routine it is very common to discuss projects with other teammates, so we often brainstorm together and help each other.
I usually get very busy in the morning so I eat lunch around 1:30 - 2:00 pm. Around 4-5pm I like to go for a walk with some of my coworkers, to get coffee. I grew up in a coffee culture, so it's an essential piece of my day, and I'm glad I can get great coffee around the office. After coffee I have enough energy to finish my tasks, send emails, get feedback on other projects, work on it, until everything it's done. I leave the office between 7-8 pm, then I go to a gym near my home. When I get home I eat something and relax watching a series or reading.
What is your housing situation?
I live in Queens in a studio apartment with my boyfriend. We stayed for a while with some relatives while we found our place. It took us about 2 months to find an affordable space with no roommates.
Have you made any trips so far?
When I got here I made a one-day trip to Boston, it was really nice and so unplanned. Recently I went to Las Vegas and L.A, it was a great trip. I love to plan trips to get the most out of it, and to see as many places as I can. One of the places I loved the most was the Arts District in Los Angeles and Beverly Hills. I also got to experience a drive-thru cinema, like you see in the movies.
In the city, I love to explore new places and get lost here. Some of my favorite places are: The Met, Bethesda Fountain in Central Park, Dumbo, The Color Factory and Washington Square Park.
What are your future plans?
I plan to keep working on this line of work, I would also like to do a master or study something related to my career, to keep me updated on new things.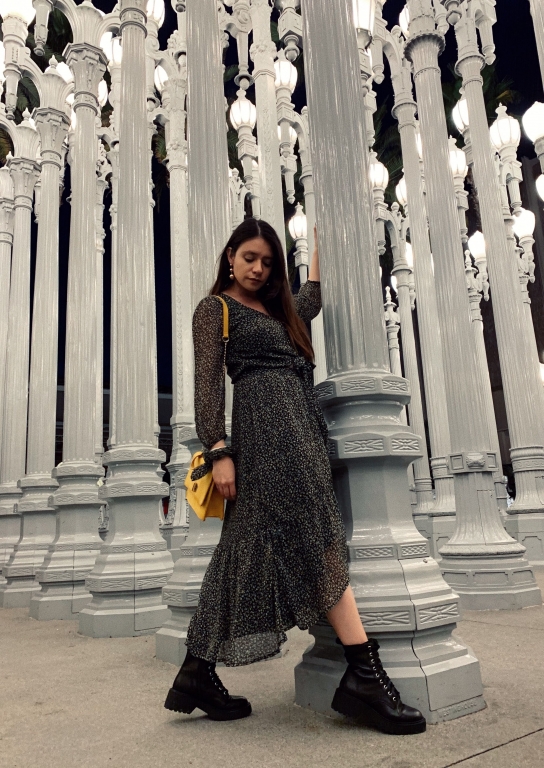 How has this experience abroad helped you grow both professionally and personally?
This has been the most rewarding experience in my life, I feel I grew up everyday of my traineeship, I encountered so many challenges and I was able to succeed professionally.
Personally, I adapted easily to the rhythm of life, to live in a changing, fast-paced, hectic environment, I'm definitely not the same person I was 18 months ago, I feel like I'm wiser and prepared to face more challenges, I also faced the experience of living with my boyfriend and learned things from that. Also I got to know people from different cultures and that expanded my vision of life.
Why would you recommend others to do their traineeship abroad?
I think if people can afford this, It's a life changing experience, very positive. If you are young and want to experience the world this will shape you and it's a rewarding experience to test your abilities outside of your comfort zone, and to get new skills along the way.
If you could express your internship experience in three words, what would these be?
life-changing, rewarding, dreamy